How SERVPRO Helps White Plains Fire Damage Restoration
9/14/2022 (Permalink)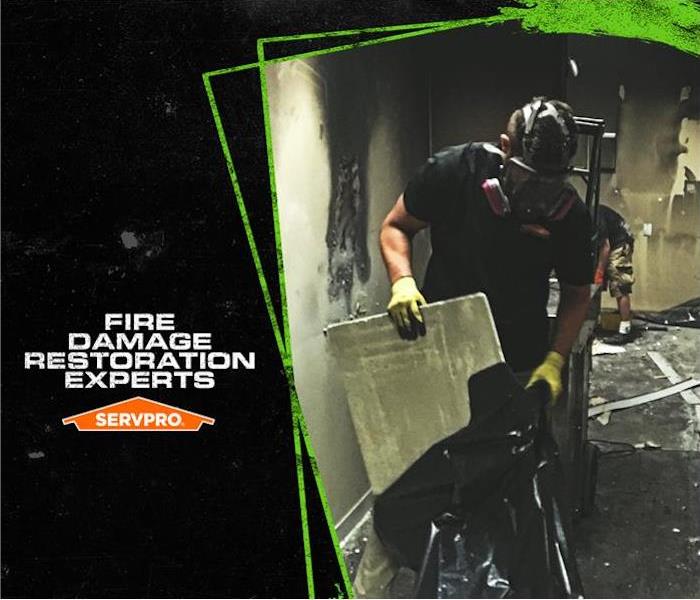 SERVPRO fire damage and restoration experts return your White Plains home to preloss condition, "Like it never even happened."
Fire Damage Recovery Happens in Many Ways
A fire is one of the most damaging events a property can experience in its lifetime. Much like other disasters and emergencies, there is an urgency to get restoration professionals on-site to begin needed mitigation and restoration services as soon as possible. We work with first responders to ensure we can start our emergency services when it is safe to begin this work.
Because of the possibility of White Plains fire damage for any residence, homeowners need to understand and appreciate the need for restoration professionals in these situations. Insurance companies require skilled and certified technicians to restore fire losses, and we are a preferred vendor to help.
The Importance of Swift Action
Because situations like fire damage threaten structures, our professionals need to reach the residence quickly. Mitigation is the objective of early responders, seeking to eliminate pressing concerns and prevent irreparable harm to the structure whenever possible. Much of the fire mitigation involves creating a safer workspace, such as:
Air Filtration
Fire Debris Removal
Water Removal
A threat of post-fire conditions in households is the concentration of airborne contaminants. Aerosolized soot particles, smoke solids, chemicals, and other particulates create a volatile environment that is hazardous for the house occupants. Before SERVPRO professionals can begin mitigation and restoration services, air filtration with HEPA products is often necessary.
How to Remove Smoke Residues
Smoke and soot damage is a common byproduct of the combustion process, making it one of the challenges SERVPRO professionals must overcome when addressing fire damage. There are multiple approaches to removing residues from surfaces.
Solvent Products – Solvents work to dissolve moist soot buildup on surfaces.
Alkaline Agents – With the acidity of soot particles, alkaline cleaners can be a practical choice to reduce corrosivity and prevent the erosion of finished surfaces.
Media Blasting – Using various media under pressure by air or water, we can abrasively clean soot-damaged surfaces without destroying underlying substrates. Materials can include baking soda, corn cobs, and other abrasives.
Material Removal – When other cleaning options have been exhausted, or the damage is noticeably more significant than these other restoration methods can resolve, controlled demolition is a suitable solution.
Post-Fire Malodor Removal
While one of the final obstacles for fire restoration services, malodors present a unique threat to the property. While these conditions are often mild enough to be pushed to the final stages of recovery after reducing their strength with mitigation and soot removal, house occupants cannot have comfortable living conditions with these persistent smells.
Deodorization must occur after the cleanup finishes and after fire losses. This typically requires a combination of hydroxyl machines with HEPA filtration and ULV or thermal foggers for widespread pairing agent distribution. These foggers are effective when removing trapped odors in porous building materials.
Build-Back Services Help After Cleanup
One of the advantages of SERVPRO for clearing fire damage threats from your property is our general contractor license. This accreditation allows us to assess the structural inefficiencies of the property after disasters to determine where reconstruction and repairs might be required. A structural engineer must inspect and provide the manner of reconstruction for extensive damage. Instead of waiting weeks on scheduling availabilities of subcontractors, our professionals can seamlessly transition from restoration to repairs and get the job done much more expediently.
New Plains fire damage can be destructive and ruinous for area homes and businesses. With our SERVPRO of White Plains and New Rochelle team's fast response, we can quickly help get life back to normal. Give us a call now at (914) 684-1560.