Tree Damage
6/11/2019 (Permalink)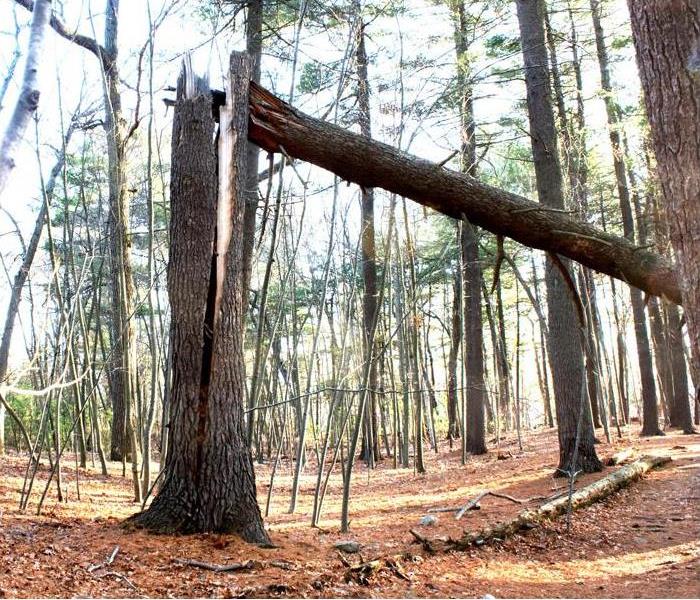 The care and upkeep of the trees on your property is important to prevent property damage to your home or business. The initial spring clean up has been done for a few weeks now and taking a second look with a focus on the trees of your property is a good idea.
Look for broken or damaged tree limbs
Check to see that there is leaf growth on the branches
Does the tree look sturdy, is the tree leaning ?
Are there any hollow areas of the tree showing?
If the trees on your property exhibiting multiple symptoms from the above list, calling in an arborist who is certified by the International Society of Arboriculture, to inspect affected trees is recommended. The certified arborist can inform you of the exact nature of your trees issue and help determine a plan of action. Whether it is removing affected branches or the entire tree , an arborist will know what plan of action to take.
In case a tree does fall on your property and damages your home or business call us here at SERVPRO of White Plains and New Rochelle 24/7 . We will be able to extract any water that may have gotten into your home or business after the tree fall and we also offer boarding up and tarping services to cover any holes created by the fall. Boarding up and tarping your property will ensure that no outside weather affects the interior of your home or business and act as a deterrent to people not authorized to enter the property.